Regardless of the tough competition in the industry from the likes of Vodafone, EE and MVNOS, O2 still stands its ground as one of the most used networks available. O2 is mainly popular for its extra priority to rewards, giveaways, cashback and many customizable plans. Below is a list of O2 Mobile Phones Pay As You Go offered

Doro 5516 Midnight Blue at £5 on Big Bundle UK & International 15GB with 1000 mins; 5000 texts; 15GB of 5G data. £20 Topup.
as of October 19, 2021 4:16 am
The Doro PhoneEasy 5516 is a classic-styled feature phone with a focus on simplicity and ease of use. It combines a sizeable display with a large keypad you can use to make calls and text easily even without perfect sight and features an extra loud speaker to cater for those with hearing difficulties. It also offers a simple camera and an assistance button for emergencies.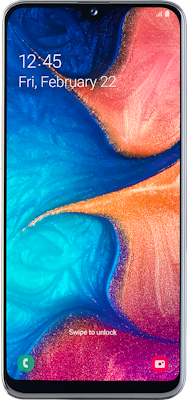 Samsung Galaxy A20e 32GB White at £149 on Big Bundle Calls and Texts with Unlimited mins & texts; £5 Topup.
as of October 19, 2021 4:16 am
The Samsung Galaxy A20e smartphone comes with a 5.80-inch touchscreen display with a resolution of 720x1560 pixels and an aspect ratio of 19.5:9.The A20e runs Android and is powered by a 3,000mAh battery and supports proprietary fast charging.It comes with 3GB of RAM and is powered by a 1.35GHz octa-core Exynos 7884 processor. The A20e is a dual-SIM (GSM and GSM) and also has sensors on the phone including an accelerometer and fingerprint sensor.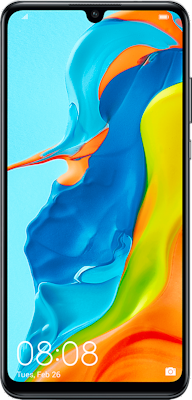 Huawei P30 lite New Edition Dual SIM 256GB Midnight Black at £249 on Big Bundle Calls and Texts with Unlimited mins & texts; £5 Topup.
as of October 19, 2021 4:16 am
Huawei P30 Lite is a smartphone that comes with a 6.15-inch touchscreen display and a resolution of 1080 by 2312 pixels. The Huawei P30 Lite (New Edition) is powered by a Hisilicon Kirin 710 chipset and packs 4GB of RAM. The device also features a 48-megapixel primary camera on the rear with a 24-megapixel selfie camera.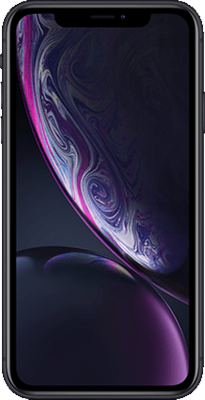 Apple iPhone XR 64GB Black at £499 on Big Bundle Calls and Texts with Unlimited mins & texts; £5 Topup.
as of October 19, 2021 4:16 am
Apple iPhone XR is a smartphone that comes with a 6.1-inch touchscreen display and a resolution of 1792 pixels by 828 pixels. The Apple iPhone XR is powered by a A12 Bionic chipset and packs 3GB of RAM. The device runs iOS12 and features a 12-megapixel primary camera on the rear.
When you are looking for pay-as-you-go phones, O2 is the provider you can't ignore. Being one of the four main networks in the UK, O2 has been the first choice for many. With providing a wide range of mobile phones, O2 is also popular in offering some of the best prices around making it a reasonable option for anyone who is looking for a contract-less phone.
However, if you have bought a PAYG phone from O2 already, you will need phone deals and for that, O2's website seems much more expensive than 3rd party retailers. Carphone warehouse or Affordable Mobiles is where you are going to get the really strong O2 phone deals. 
But what you are looking for is, which are the top O2 pay-as-you-go mobile phones? You will find a wide variety of mobiles from O2 starting from £1.50 and going up.
Here, we have a list of the O2 mobile phones pay as you go budgets:
O2 Mobile Phones Pay As You Go
The Doro 5516 is one of the cheapest phones available with O2 and if you are looking for a PAYG phone for a temporary period, it is the best choice you can get. Doro is a simple and easy to use device if you are looking for just making calls and sending text messages. 
These types of low-priced phones are not what you want to use daily as it's a time where everyone uses a smartphone, but using them as a backup to your smartphone when on a long journey or even in a daily routine leaving it in a car for any emergency, can be very helpful. 
The focus point of these phones is its battery timing which is not very reliable when it comes to smartphones. It provides you a standby time up to 500 hours and Talktime up to 8 hours, which is huge and if you are using it as a backup phone, you won't need to charge it even for days. 
Main Features 
Dimensions: 124 x 48 x 11.5mm
Screen Size: 2.4 inch
Back Camera:    2 MP
Data Connectivity: Yes
O2 offers used mobile phones as PAYG phones but they have a system through which mobile undergoes before selling and it is thoroughly checked that there isn't any fault in the device. So if you are looking for a smartphone that's equally good in features and price, then Samsung Galaxy A20e is the one to go with. 
The A20 is slim and small yet has an impressive 5.8-inch HD+ display which blends in quite nicely. Capturing pictures in low light and having bad results is a common issue but not with the A20e, its 13MP dual camera will provide bright and vivid pictures even in dark. The Ultra Wide Angle lens of the camera enables you to capture more than what you see. 
Its 3000mAh battery makes sure that you won't end up with a low battery in the middle of a day. It will get you through the day in one single charge and maybe more if on standby. But in case you need a charge, a 15W fast charging will be there to have your back up and running in no time. 
Main Features 
Battery: 3000mAh
Internal Storage: 32GB
Screen Size: 5.8 inch
Operating System: Android 9.0
If you go up a bit with prices, you will find amazing phones offered by O2 as PAYG phones. Huawei P30 Lite New Edition is also one of them. P30 features a 48MP camera which everyone can appreciate, with a 120-degree Ultra-Wide angle lens to give a professional touch to your pictures. A powerful AI scene recognition technology and front camera adjusting the colours, you will get many features with this phone. 
The 6.15-inch FHD screen will make your videos, games and pictures more natural and colourful, so see more, do more and create more with P30 Lite. a powerful 3340mAh battery, P30 Lite will not let you down. You won't need a charge two times a day and if you do, Huawei QuickCharge will make your charging time a lot less than you think. 
Main Features 
Internal Storage: 256GB
Battery    : 3340mAh
Screen Size: 6.15 inches
Resolution: 2312 x 1080 pixels
Processor: Huawei Kirin 710
While most of the other providers only offer iPhone SE or 7, O2 is offering iPhone XR as a PAYG phone. If you are an iPhone admirer and don't want any contract along with the purchase of a phone, O2's PAYG iPhone is the option to go for. 
With the all-new Liquid Retina display, iPhone XR has the most advanced LCD in the industry and even faster Face ID. It is the LCD which makes it beautiful and the way you look at it along with the beautiful aluminium finish. 
A12 Bionic, the smartest and the most powerful chip used by Apple in their devices in many years, comes with an iPhone XR. With next-generation Neural Engine, amazing augmented reality, incredible portraits with Depth Control, you will do everything with speed and fluidity. 
We all are aware of the camera result of iPhones and iPhone XR lives up to expectation just perfectly. With smart HDR new secondary frames, a fast sensor and the A12 Bionic chip combine to produce detailed and naturalistic photos. 
Apple has been emphasizing on the security of the users for a long time. Advanced Face ID featured in iPhone XR makes the unlocking easier and simpler. You can even log in to apps and pay for things with your Face ID. Without a doubt, it is the most secure and fast facial recognition among smartphones.  
Main features 
Internal Storage: 64GB, 128GB, 256GB
Processor: A12 Bionic chip
Operating System: iOS 12
Rear camera: 12MP wide-angle camera